I have Annie from
Annie's Eats
to thank for these Sweet Spring Treats. I found her recipe on Pinterest and knew I wanted to try it sometime. A few days after I found it a friend asked me to make something lemony for her daughters birthday party. It wasn't hard to decide what that would be! For those I used the regualr Lemon Cream Cheese Icing but for me it was way too sweet. So I decided today to try the Swiss Meringue Buttercream Frosting from Martha Stewart that Annie suggested. Wow! What an amzing fluffy frosting! Sweet but not too sweet with just a hint of lemon from the zest. The original recipe asked for vanilla but I wanted the lemon flavor because of the cupcakes so I changed that to lemon zest. And I didn't use as much butter as it asked for. It turned out just right and was kind of like a fluffy cloud. My new favorite! ☺ A little more time consuming maybe, but not difficult and definitely worth it!
For the Cupcakes:
This is a doubled amount of Annies Original and yields 24
1½ cups + 4 Tablespoons AP flour, divided
1½ cups cake flour
3 teaspoons baking powder
½ teaspoon salt
16 Tablespoons (2 sticks) unsalted butter, room temperature
1¾ cups sugar
Zest of 2 Lemons
4 large eggs, room temperature
2 teaspoons vanilla extract
4 Tablespoons Lemon Juice
1¼ cups milk, room temperature
2 cups fresh blueberries
For the Frosting
:
This is a halved amount of the Original Recipe from Martha Stewart
1¼ cups sugar
5 large egg whites*
2 cups (4 sticks) unsalted butter, room temp. and cut into pieces*
2 teaspoons vanilla extract*
For the Cupcakes:
Preheat oven to 350°. Line cupcake pans with paper liners. In a medium bowl, combine the 1½ cups All Purpose flour, the cake flour , baking powder, and salt; whisk together and set aside. In a mixer bowl, combine the butter, sugar, and lemon zest. Beat together on medium-high speed until light and fluffy, about 2-3 minutes. Scrape down the sides of the bowl as needed for even mixing. Beat in the eggs one at a time, blending well after each addition. Beat in the vanilla and lemon juice. With the mixer on low speed, mix in half of the dry ingredients just until incorporated. Blend in the milk. Mix in remaining dry ingredients just until incorporated.
In a small bowl toss the fresh blueberries with 4 Tablespoons flour. Using a spatula gently fold the berries into the cake batter. I used cupcake papers that were a bit bigger than the regular sized ones. I used a size 20 cookie scoop and put a slightly rounded scoop into each paper. Bake 20-22 minutes, or until a toothpick comes out clean. Let cool in the pan 5 minutes, then transfer to a wire rack and cool completely.
For the Frosting
:
Place sugar and egg whites in the heat proof bowl of a stand mixer. Set bowl over a pan of gently simmering water, and whisk until the sugar has dissolved and egg whites are hot to the touch, about 3 minutes. Test by rubbing the mixture between your fingures; it should feel completely smooth.
Transfer bowl to the mixer stand. Using the wire attachment, beat on high speed until mixture has completely cooled and formed stiff glossy peaks, about 10 minutes.
*Add the butter chunks, one piece at a time, and beat until incorporated after each addition. Add vanilla and beat just until combined.
Switch to paddle attachment, and beat on the lowest speed to eliminate air pockets, about 5 minutes. If using buttercream within several hours, cover bowl with plastic wrap, and set aside at room temp. in a cool environment. Or transfer to an airtight container, and store in the refrigerator, up to 3 days. Before using bring buttercream to room temp. and beat on the lowest speed with the paddle attachment until smooth, about 5 minutes.
**The changes I made were these; to begin with I cut the recipe in half because I didn't want to part with all of my unsalted butter and because I didn't think I needed 9 cups of frosting for
24 cupcakes
. After I was done with the heating process I discovered that I had forgotten to add the last egg white, so I used only 4. I didn't beat it the 10 minutes it asked for, more like 6 or 7, and I only used 3 sticks of butter. I also left out the vanilla because I wanted a light lemon flavor so I added the zest of 1 lemon. When all the beating was done the zest was clinging to the paddle so I discarded it because the color and flavor were infused already.
joining these parties:
sisters of the wild west
,
time travel thursday,
home sweet home
,
creative mondays
,
savory sunday
,
six sisters stuff
see ya in the gumbo,
sunday showcase,
on the menu monday
,
creative blog hop
,
metamorphosis monday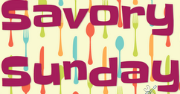 ~Be Blessed!~