Just had to share my lovely breakfast with you.
Chances are if it's cold outside, or if it's morning at your house, or you've had a stressful day, night , or whatever. You probably
deserve
a treat. So brew some good gourmet coffee and treat yourself right.
I had mine because it's cold and it's morning, and because this is what my hubby wanted for his supper last night and it made me hungry for it.
It's easy, and I have found it's the tastiest with the Pepperidge Farms specialty breads.
These are most if the ingredients. I had forgotten about the cinnamon, powdered sugar and maple syrup when I took this picture.
Not the kind of breakfast you'd want to indulge in every day, or even week, but now and then it's okay, right? At least that's what I'm hoping. Just walk that extra mile today. ☺
1 egg
1/8 cup milk
½-1 teaspoon ground cinnamon
Combine in a small bowl and beat with a fork until well mixed.
2 pieces Pepperidge Farms Swirl Bread of your choice
whipped cream cheese
jam of your choice
Spread a good layer (might as well do it right if you're gonna eat this kind of breakfast anyway) on two pieces of swirl bread.
Put together and dip into egg mixture and allow to soak for a little.
Turn and allow the other side to absorb the mixture.
Melt butter in the center of a griddle.
Place the bread over the butter and allow to brown for a minute or two.
Whatever it takes to brown it to your satisfaction. Turn and brown the other side.
When it's finished dust with powdered sugar.
Cut in half and serve with maple syrup.
Mmmm, it was delicious!
Linking to:
The Charm of Home
Debbies Newbie Party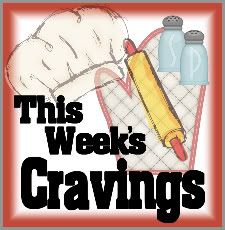 Be Blessed!